Recently we read the book The Runaway Bunny by Margret Wise Brown. I love the simple illustrations and simple sweet story. We spent some time climbing our treehouse and painting outside. I planned to make some cards with the water color paintings we did but they had to be saved for another day. I am not sure what we will do for them yet. Maybe make some star decorations for our Michaelmas festival coming up.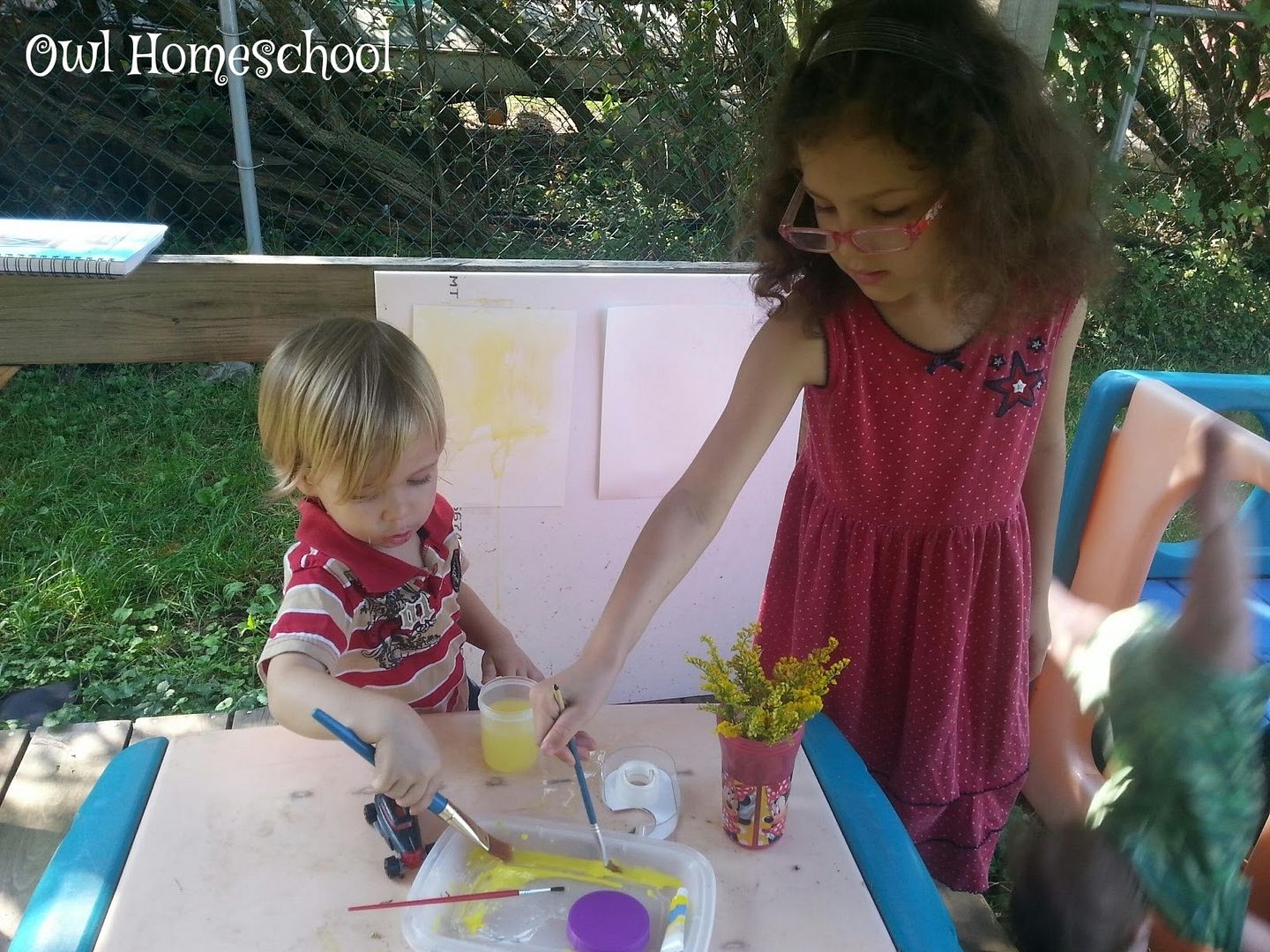 We talked about how yellow can be different shades including the flowers we found by our yard.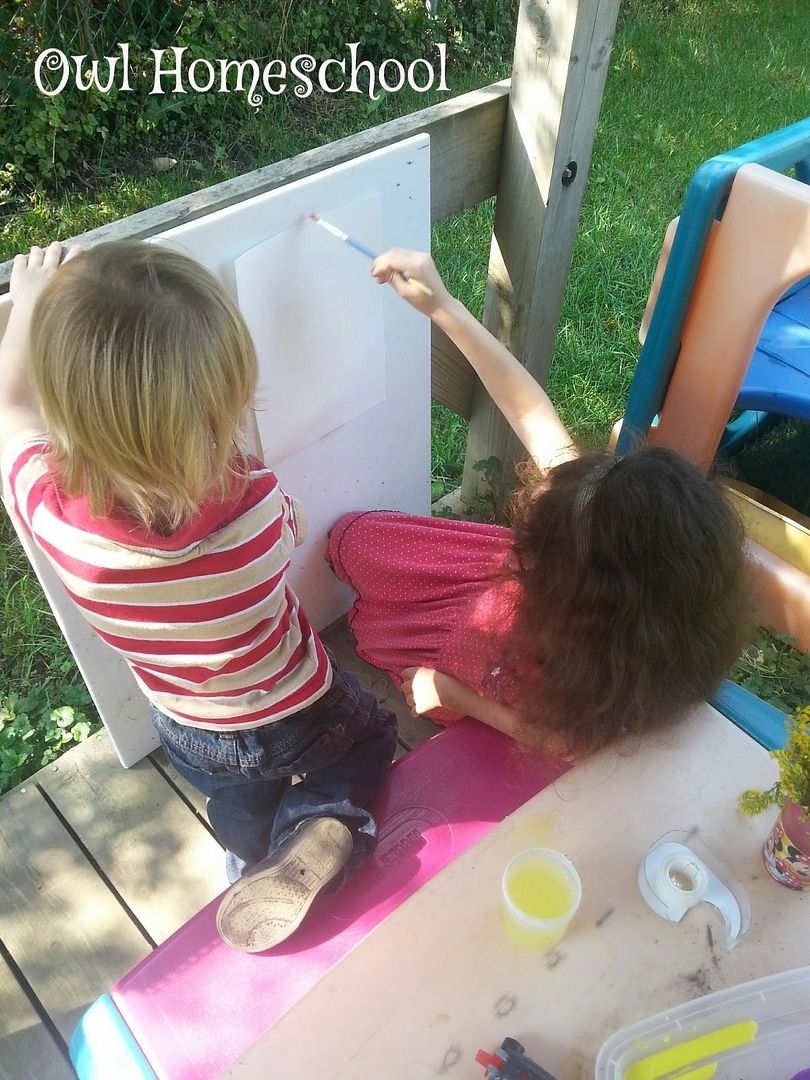 The big piece of recycled counter-top works great for painting. It is large enough for several sheets of paper, heavy enough so it doesn't bend and is easily cleaned. It was garbage picked so the price was perfect!