Some time to reflect on the last week and share some things that have made me grateful.
No time to be depressed when you are happy for what you have.
********************************

Magnar got it! We have been working on this skill for a long time now and never could get it on his paws due to him being so squirmy. It made me very excited.
Nanners just turned 6. She got her hair cut and straightened since her biggest wish is to be like her big sisters.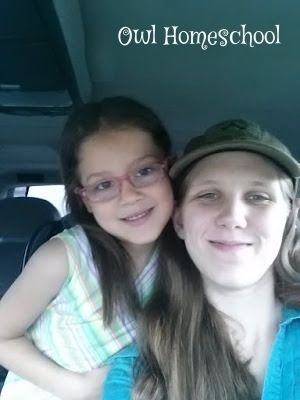 ...hanging up the old swing again and Giddy loving it. He is picky on his vestibular movement so made me very happy.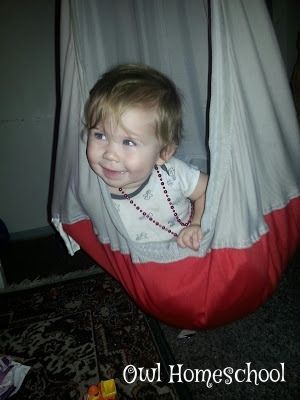 ... Randy realizing he needs to work on his weight and diet and it giving him the motivation to go back to healthier eating.
...dog sitting Red, Randy's old dog, and giving him a much needed brushing, bath and nail trim.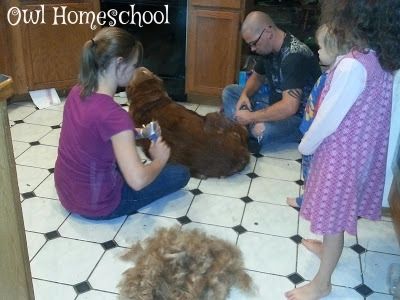 ...Some fun hair chalking. Ryguy enjoyed blue streaks and Nanners green hair.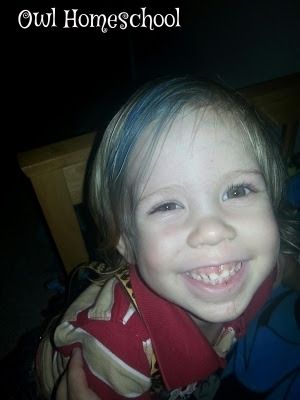 On a more serious note. Although we do not get along often I am feeling for Jenny, Randy's ex and mother to the kids. Her sister, Luanne committed suicide during the week. I am asking for prayers of safety and comfort for the kids and their mother and family as they travel down to help clean out her home and spend time with her husband and 2 daughters.